Since 2017, Nameshield is the first French registrar certified ISO 27001 for its activities of domain names portfolio, DNS and TLS/SSL certificates management.
Since its creation, 26 years ago, Nameshield ensures to provide the best services to its customers under conditions of optimal security.
The constant rise of cybercriminality these past years, comforts this determination to offer more security to all its customers and partners with this ISO 27001 certification.
We are proud to have renewed our ISO 27001 certification on February 2023.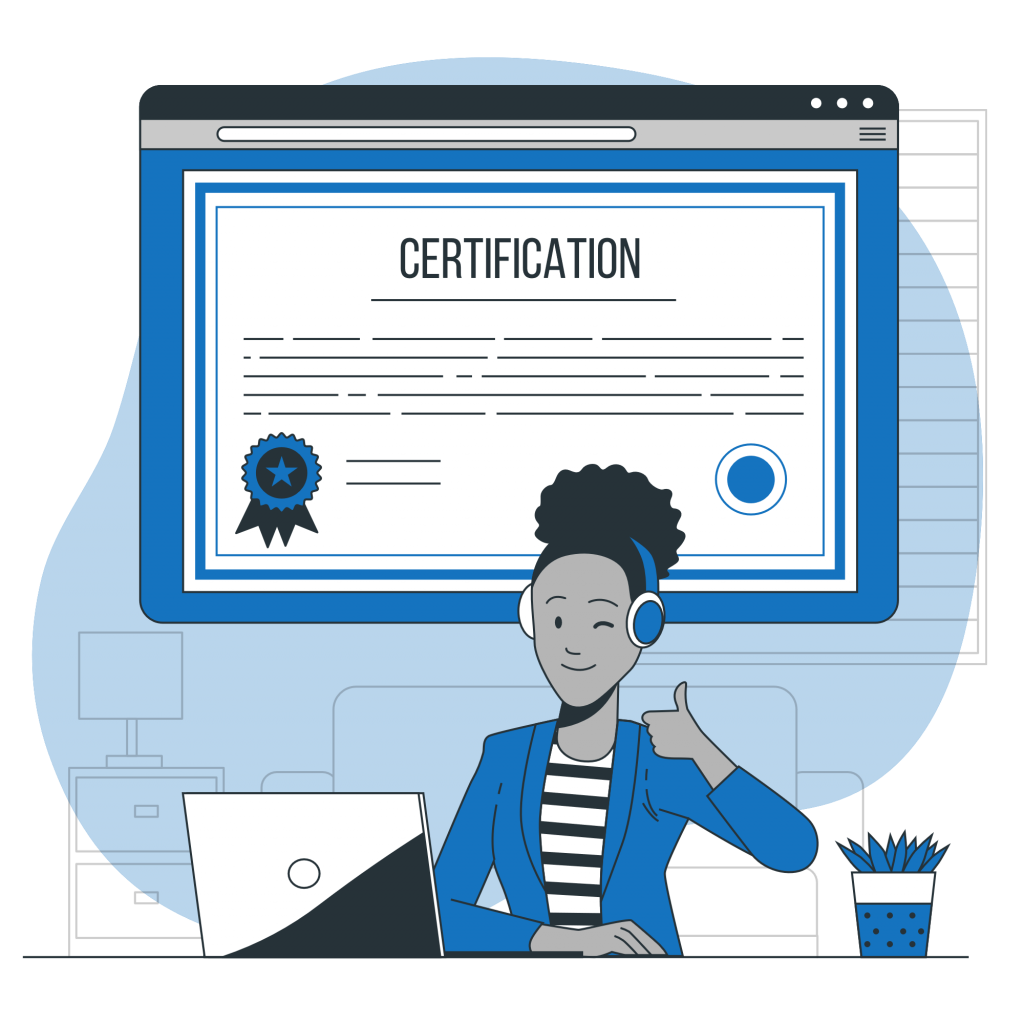 The ISO 27001 certification, delivered by LRQA, the World Leader of the certification of value added Management systems, ensures:
The involvement of all our employees to the constant improvement of our security arrangements ;
An answer to our security goals and those of our clients through an annual analysis of the risks and their processing, according to the Ebios method;
The deployment of more secure products and services, with higher added values, that meet our clients' expectations more and better by our permanent adaptation to security, performance and sustainability needs ;
Our mobilization in case of incidents and our ability to always do better by analyzing the processing of each alert ;
Our business continuity, ensuring our activities remotely (backup site, telecommuting, redundant servers…), whatever the threats.
Information security is the DNA of Nameshield Group and all its employees. This international recognition proves it and ensures you:
An availability rate (domain names management platform and DNS Premium) ;
Tests implementation allowing us to permanently review ourselves and anticipate incidents ;
The raising awareness of all Nameshield employees to all Information security aspects ;
The reliability and performance of our system ;
The study of our experience feedbacks to continuously improve our security and thus yours.
What is the ISO 27001 certification?
ISO 27001 is an international standard, which describes the requirements for the implementation of an Information Security Management System.
This one is intended to choose the security measures to set up in order to ensure the protection of sensitive goods of a company on a defined perimeter. In the case of Nameshield, it covers all of its registrar activity.
At a higher level, the ISO 27001 standard requires that the managers of the company are involved in the cyber defense. In parallel, a steering committee follows the implementation of the new arrangements respecting the standard.
To be certified ISO 27001, is to ensure to our customers and partners, that the security of the Information systems is completely integrated in each services proposed by Nameshield, that we are committed to a process of constant improvement requiring specific resources, which we have chosen to deploy.
The certification confirms the competence of Nameshield's employees and their expertise in the protection of critical information