The digital world is in perpetual evolution and every days, new domain names are registered in the world.
To protect your brand on the Internet in the best conditions, it's necessary to monitor new domain names registrations which potentially can affect your notoriety, your activity, and your results.
For that, Nameshield provides an automatized permanent monitoring, in order to be immediately alerted from all cases of parasitism, cybersquatting, typosquatting, affecting your identity assets that are your brands (Please find on the blog many examples of cybersquatting and typosquatting cases).
Our trademarks and domain names monitoring reports can be transmitted to many receivers and are archived in your management platform.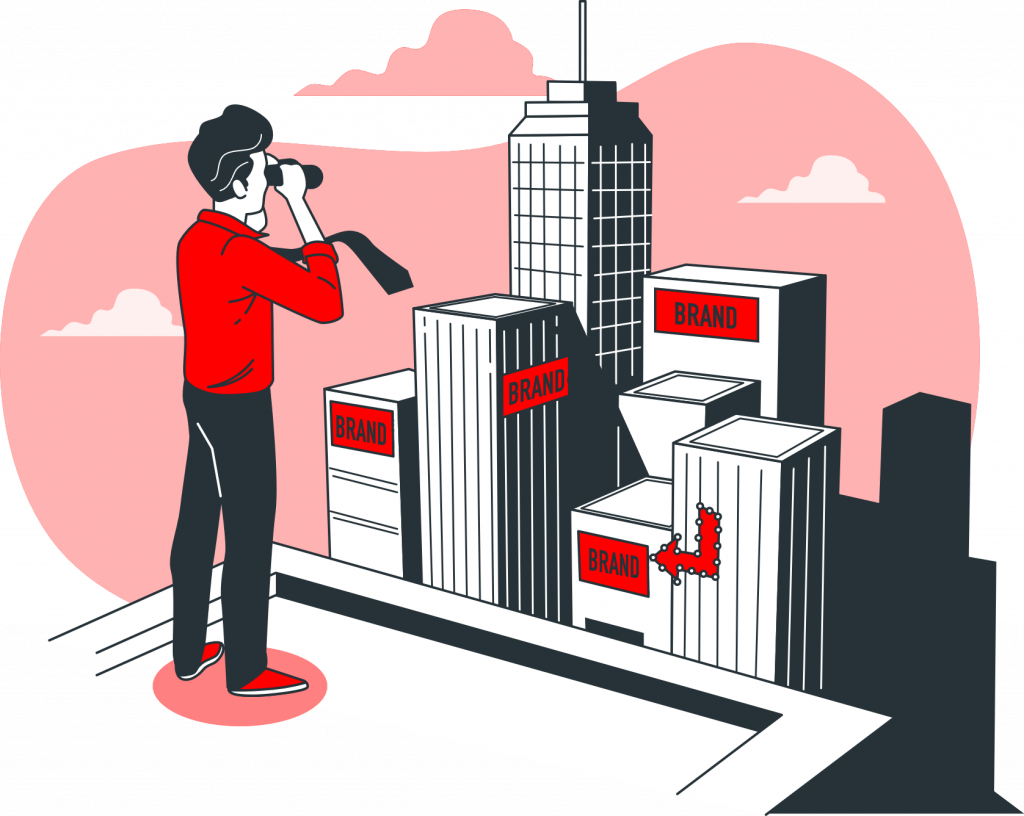 Do you need the help of a monitoring analysis expert?
We propose a formula in which our experts analyze the brut results of the trademarks and domain names monitoring.
You receive reports which only contain results representing a risk, associated to actions recommendations.
On demand domain names monitoring
Depending on your needs, choose the right option:
gTLDs monitoring only
Focalized on generic domain names registrations (gtlds and new gtlds), this monitoring depends on daily registrations by registries.
gTLDs and ccTLDs monitoring only
This option resumes the precedent option extending to the monitoring of ccTLDs.
Research mode adapted to your needs
Identical: identical search regardless of its position in the name
Approaching: phonetic and typographical similarities (adding, suppressing, inversion, character substitution)
Personalized request: we propose Boolean operators and truncation operators to set up the variations of the searched terms.
Benefits of domain names monitoring:
A grouped monitoring on trademarks and domain names
A global monitoring of portfolio, even on the brands called secondary
Personalized and detailed monitoring reports
Possibility to be alerted and to react immediately
More than 25 years of experiences at your service.
Domain names and trademarks prior right search
Search prior registrations potentially infringing your notoriety, activity and results (parasitism, cybersquatting, typosquatting…).
Regarding the costs of our trademarks and domain names monitoring service, please contact our commercial services to have a personalized study of your needs.